Men of The Well,
We cannot wait to study through the books of Ezra and Nehemiah with you over the course of Fall 2018 and Spring 2019!
The Men's Bible Study begins Thursday, September 13th at 6:30 am at The Well! The Fall will consist of 9 weeks of gatherings ending on November 15th!
You can sign up here!
Women of The Well,
Even though we will not be hosting an all-women gathering, we encourage you to also study through the books of Ezra & Nehemiah either individually or with a group of women!
If this sounds like something you are interested in, we want to share some of our favorite resources that might help provide some structure & support to your journey!
Ezra and Nehemiah: A 12-Week Studying (Knowing the Bible)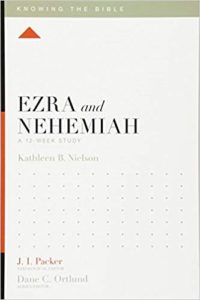 This is a 12-Week Study by Kathleen B. Nielson that will help provide both a scheduled outline and some minimal theological/contextual support as you go through both of these books! It especially useful as this study series complements the ESV Study Bible!
Exalting Jesus in Ezra-Nehemiah (Christ-Centered Exposition Commentary)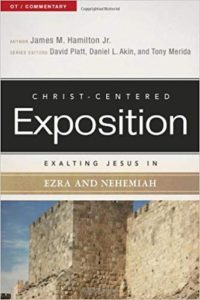 If you are looking for a lighter commentary that helps make clear Christ Connections within the books of Ezra & Nehemiah, the Christ-Centered Exposition is a great resource to start with! You can also read through it at your own pace!
ESV Scripture Journal: Ezra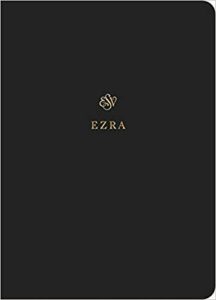 We also recommend you simply recall the As You Study The Bible bookmark that was handed out at the end of 2018's Summer Bible Study!
Compliment the bookmark with this ESV Scripture Journal that contains journaling lines next to the text of Ezra! It is a great resource to document all of your findings for the book!
We have some extra bookmarks at the information table in the Center of Contemporary Arts during the Sunday morning services if you didn't get a chance to grab one this summer!
Read Scripture: Ezra-Nehemiah
Lastly, don't forget The Bible Project video for Ezra-Nehemiah!
As always though, feel free to reach out to the staff and leadership if you have any questions or need help getting connected to a smaller group of women to study with!
Happy Studying!!!