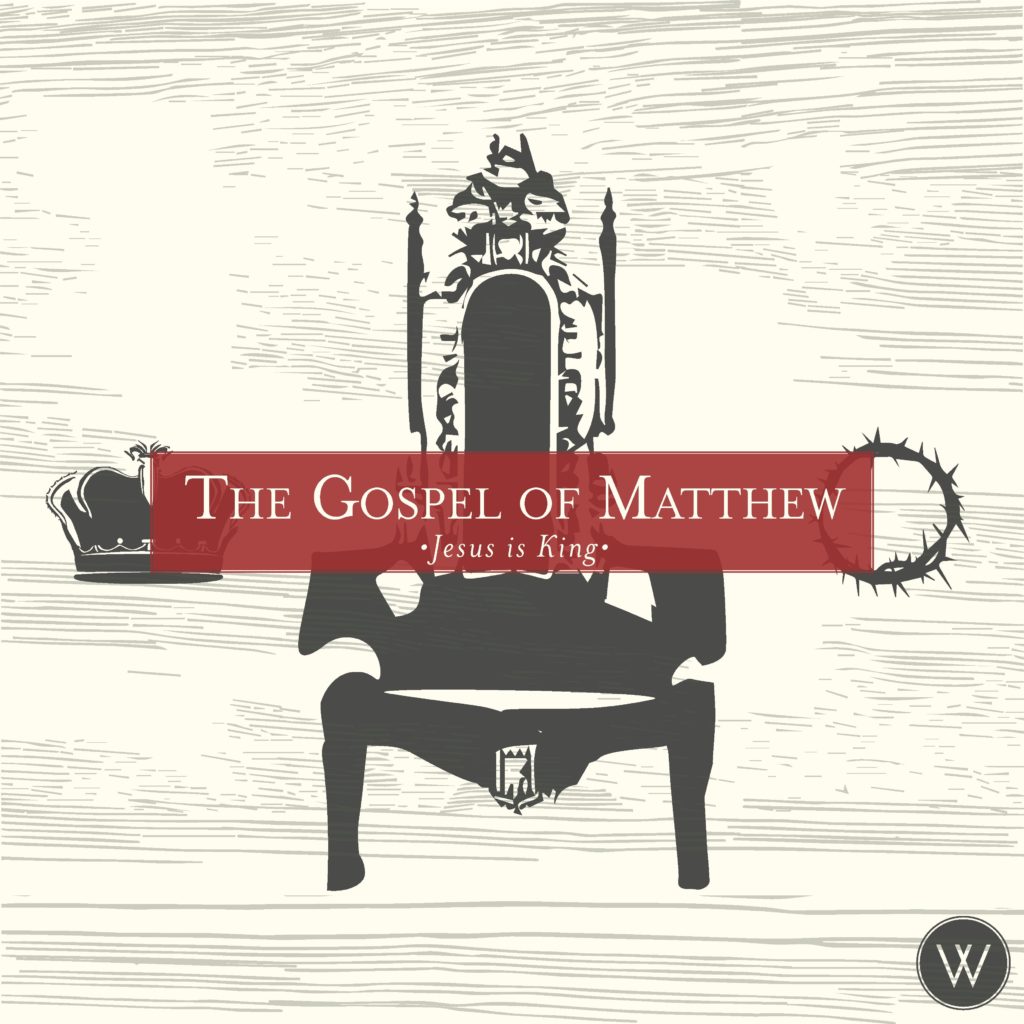 2019-03-10; Matthew 6:5-15; The Lord's Prayer Service
As we are walking through the sermon on the mount, this week's passage was the portion on "The Lord's Prayer". As a church we took time to pray and worship together through each portion of the prayer, each prayer led by members of our church.
Reader 1
"'Our father in heaven, hallowed be your name.' The very first words of this prayer rightly call us to praise God, simply, for who He is. This isn't about what he's done or what he has given us…these opening words instruct us to praise him first for his nature and his character. The word used for "Father" is "abba," a word young children would have used in the comfort of their homes. The word tells us our relationship with God should be marked by intimacy and affection, but we are also reminded that He is our father "in heaven." God the Father is sovereign over all creation and his majesty is beyond compare. Finally, the prayer reminds us that the name of God is to be hallowed. As the angels declare in Isaiah chapter 6, God is "Holy, Holy, Holy."

 
Prompt for Congregational Prayer - "Let's spend some time in prayer now, praising God for who He is…"
Closing prayer (from Ps. 148) - "Praise the Lord! Praise the Lord from the heavens; praise him in the heights! Praise him, all his angels; praise him all his hosts! Kings of earth and all peoples, princes and all rulers of earth! Young men and women together, old men and children! Let them praise the name of the Lord, for his name alone is exalted; his majesty is above earth and heaven. Amen."
Song: Holy Holy Holy (John Bacchus Dykes, Reginald Heber, and Curtis Mulder)
Reader 2
"'Your Kingdom come, your will be done, on earth as it is in heaven.' In praying these words, we declare our desire to see God's rule and His will on full display. In the world around us that often seems lost in chaos, we long to see God's sovereign hand bring all things into order. In our everyday lives where we are confronted by our inability to control anything, we long to know that God remains in control. In our own hearts, where our desires for today and our plans for tomorrow are focused on what we want, we submit ourselves to His will."
Prompt for Congregational Prayer - "Now, let's pray that we would see more of God's kingdom on display here on earth beginning with our submission to his will our own lives…"
Closing Prayer (from Psalm 29) - "The voice of the Lord is over the waters; the God of glory thunders, the Lord, over many waters. The voice of the Lord is powerful; the voice of the Lord is full of majesty. The voice of the Lord breaks the cedars; the voice of the Lord flashes forth flames of fire. The voice of the Lord shakes the wilderness. The voice of the Lord makes the deer give birth and strips the forests bare and in his temple all cry, "Glory!" The Lord sits enthroned over the flood; the Lord sits enthroned as king forever. May the Lord give strength to his People! May the Lord bless his people with peace! Amen."
Song: Be Thou My Vision (arranged by Eleanor Hull)
Reader 3
"'Give us this day our daily bread.' Everything we need is given to us by God. Even simple gifts like the air we breath and the food we eat is a gift from God. By asking God to give us our daily bread, we're not just trusting him to provide for us today…we're also expressing our dependence on him for the future. Many of us in this room never have to worry about where our next meal will come from, but we should never let our hearts become entitled to what we have just because God has been so faithful to provide for us each day. In trusting God for our daily bread, we deepen our dependence on him for the small things as well as the big things while planting the seeds of gratitude for all things.
Prompt for Congregational Prayer - "Now, spend some time in prayer expressing your dependence on God for the everyday essentials of life. Remember to also give some of this time to expressing your gratitude for his faithfulness to you."
Closing Prayer (From Psalm 104) - "Bless the Lord, O my soul! O Lord my God , you are very great! You make springs gush forth in the valleys; they flow between the hills; they give drink to every beast of the field; the wild donkeys quench their thirst. You cause the grass to grow for the livestock and plants for man to cultivate, that he may bring forth food from the earth and wine to gladden the heart of man, oil to make his face shine and bread to strengthen man's heart. May the glory of the Lord endure forever; may the Lord rejoice in his works. I will sing to the Lord as long as I live; I will sing praise to my God while I have being. Bless the Lord, O my soul! Praise the Lord! Amen."
Song: All Because Of Christ - by Austin Stone Worship (Aaron Ivey, Brett Land, Dietrich Schmidt, Jimmy McNeal, Logan Garza, Logan Walter, and Marcus Dawes)
Reader 4  
"'Forgive us our debts, as we also have forgiven our debtors.' We are sinners in need of forgiveness. This is a foundational reality of all God's people. It is the cry of our heart. It is the painful truth that leads to our plea for a savior. It is the root of our response to the Gospel. In praying these words, we express our continued rebellion and sin and our trust in the grace afforded to us in the sacrifice of Christ. Similarly, we commit ourselves to a Christlike forgiveness of those who have sinned against us. We are not called simply to be consumers of grace. We are called to be ambassadors of grace to the world around us."
Prompt for Congregational Prayer - "Spend some time now confessing the patterns of sin you see in your life and the state of your heart that leads to those patterns. Take the time to thank God for his forgiveness and ask him to help you forgive those who have hurt or wronged you…"
Closing Prayer (From Psalm 51) - "Have mercy on me, O God, according to your steadfast love; according to your abundant mercy. For I know my transgressions, and my sin is ever before me. Against you, you only, have I sinned and done what is evil in your sight, so that you may be justified in your words and blameless in your judgment. Behold, I was brought forth in iniquity, and in sin did my bother conceive me. Create in me a clean heart, O God, and renew a right spirit within me. Cast me not away from your presence, and take not your Holy Spirit from me. Restore to me the joy of your salvation, and uphold me with a willing spirit."
Song: Nothing But The Blood (arranged by Robert Lowry and Steven V. Taylor)
Reader 5
"'And lead us not into temptation, but deliver us from evil.' Just as we depend on God for the air we breath and the food we eat, we also depend on him for our protection and our sanctification. With these words, we confess that we are still vulnerable to temptation and we confess our continued need for God's help. Whats more, we declare that our will alone is not sufficient for us to pursue obedience. We place our trust and our hope in the Lord to deliver us as we seek after his will for our lives and purity in our hearts."
Prompt for Congregational Prayer - "In our final time of silent prayer together, ask God for his protection from areas of temptation in your life, and declare your hope and trust that he can deliver you…"
Closing Prayer (From Psalm 121) - "I lift my eyes up to the hills. From where does my help come? My help comes from the Lord, who made heaven and earth. The Lord is your keeper; the Lord is your shade on your right hand. The sun shall not strike you by day, nor the moon by night. The Lord will keep you from all evil; he will keep your life. The lord will keep your going out and your coming in from this time forth and forevermore. Amen"
Songs:
Singing In The Victory - by Austin Stone Worship (Aaron Ivey, Brett Land, Dietrich Schmidt, Jaleesa McCreary, Logan Walter, and Marcus Dawes)
The Lord Our God - by Passion Worship (Jason Ingram, Kristian Stanfill)